Artist Reception – Thursday, June 8th, 2017 6:00-8:00PM
106 West 32nd Street New York, NY 10001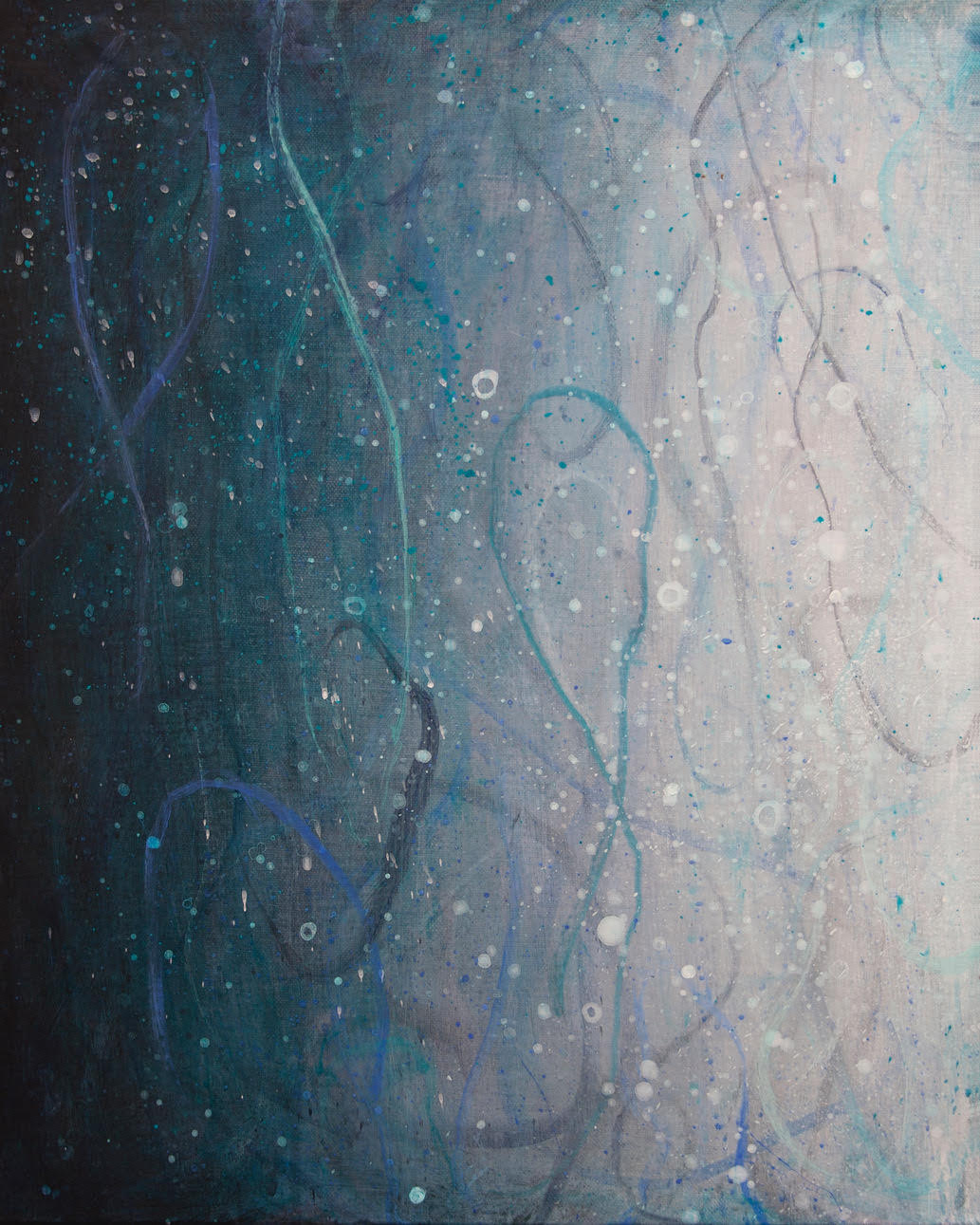 Tom Warren
Visual Journal is a large body of work, comprised of stream of consciousness snapshots, taken, as I roam the world. Time and space are central to the work. In 1997 I bought a date stamp Leica Minilux to correlate my Visual Journal with my daily written practice. In 2003 I began mounting the rolls into grids on museum board, in the order shot. There are approximately 1,310 Visual Journal rolls to date. The first roll is from 1969. The Work is a portal to my soul, what a journey it is.
Photographing Art 35mm Outtakes 1990's are from shooting with an archaic Nikon F. The Outtakes are the first reject shots of each roll taken while loading the camera. I have photographed art as long as I have lived in NYC.
Betsy Bauer
My paintings focus on the physicality of painting and the energy involved in mark making. I am as much concerned with the application of paint as I am with removing paint and building up the layers. I explore the use of line, movement and depth within the canvas. I employ ideas I've learned from the printmaking process by putting down layer upon layer, then wiping areas out to reveal the patina underneath. It's what has always compelled me as an artist, a strong sense of the ancient, the stratums of history and time revealed in the present.
Constantly engaging with my curiosity, fascination and unfolding surprises allows me to understand the natural process of painting. I delight in discoveries from experimentation with paint application, water and new ways of mark making. I continue to be inspired by the world of plants, ancient calligraphic manuscripts, doodling, color in my environment, weather patterns and the movement I see in nature.
Ruth Ava Lyons
My larger paintings echo environmental issues that are a result of global warming and other effects connected to mans activities. I have produced work from my research and experience in habitats that include degraded coral reef ecosystems, coal ash/oil spill polluted areas, rainforest deforestation, Everglades restoration, and more.
I am currently working on a series that was motivated by the dire situation of the decline of the annual Monarch butterfly migration.
This body of work consists of studies I call "Organisms". They are brief glimpses of the ecology I see walking through the woods, scuba diving, or even acknowledging the life energy in a puddle of stagnant water. I think of my work as a bridge to communicate wonder as well as concern for the natural world, and I strive to promote conservation as an artist ambassador for the environment.